blog

Back
Can't-Miss Concerts & Music Festivals in Regina this August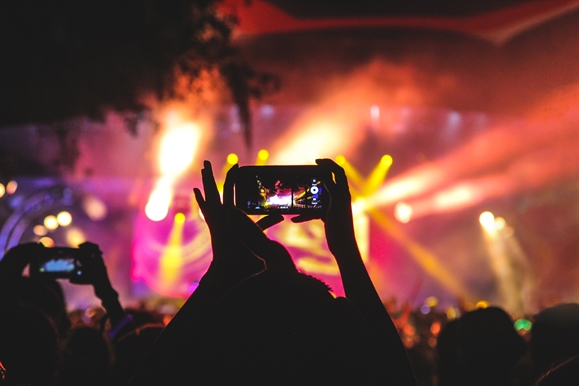 Image via Noiseporn
Now that the province is no longer under lockdown, it means the return of concerts and festivals. Personally, we couldn't be more excited, especially since some of Canada's most talented artists are coming to Regina this summer. From Serena Ryder to the Shake the Lake Outdoor Music Festival, check out three can't-miss concerts and music festivals happening in Regina this August.
Serena Ryder
Toronto-based singer-songwriter Serena Ryder is heading to Regina this August for a live show at the Conexus Arts Centre. Set to take place on August 5th from 7:30 pm until 10:30 pm, she will be playing a mix of old hits and songs from her upcoming album, ?The Art of Falling Apart?, which is centred on the artist's mental health journey. Prepare for some beautiful rhythms, pulsing bass lines, and the full range of her powerful, impressive voice.
An Evening with Jeffrey Straker
Jeffrey Straker is back in Regina for An Evening with Jeffrey Straker on August 10th. Kicking off at 7:30 pm, the concert is being held on the Conexus Arts Centre's Brandt Community Stage. A folk and roots singer who splits his time between Toronto and Regina, Jeffrey Straker will be singing hits from his best-selling album, Dirt Road Confessional. He'll also be playing songs from his newly-released album, Just Before Sunrise.
Shake the Lake 2021
Shake the Lake is a beloved Regina music festival and it's back for 2021. Taking place August 12th and 13th, this year's lineup includes Five Man Electrical Band, Tom Cochrane, Headpins, Streetheart, and Honeymoon Suite. This outdoor, two-day festival will be set up on the shores of Wascana Lake and tickets can be purchased online (prices start at $75 for a one-day pass and go up to $299 for a VIP weekend pass). Tickets are non-refundable and Shake the Lake is a rain or shine event.
If you're going to be in Regina this August, then why not attend a concert or music festival? And if you're looking for a place to stay during your trip, we'd love to host you at the Days Inn Regina. We combine a welcoming atmosphere and luxe amenities with a convenient location in the heart of the city.

Back
RECENT POSTS
Fall is just around the corner, and what better way to celebrate than by visiting a family-run farm with a festive corn maze?
It's summer in Regina and that means events for the whole family!

Prev Post
Next Post