blog

Back
Visit the Regina Farmers' Market for a Fresh Springtime Activity
Image by: Wild0ne
Since 1975, the Regina Farmers' Market has been serving the community with its best locally cultivated produce. The longstanding open air market proudly "represents the growing diversity of our city and province," with all of their offerings either made, baked, grown, or designed right here in Saskatchewan.
Taking place in downtown Regina at the City Square Plaza (2190 Victoria Ave) on Wednesdays and Saturdays from 9am to 1pm, the market officially opened for the 2021 season at the start of May. There, you'll find just about anything you can imagine: handcrafted treats for your dog and cat, fresh fruits and fruits and vegetables, plants and flowers, baked breads and confections, bath and body products, home decor, jewellery, and much more.
Spending the afternoon at the farmers' market is a great daytime activity for a safe staycation in Regina. With the ongoing pandemic in mind, the market has implemented a number of protocols and modifications to ensure the safety of all shoppers and vendors. Face coverings must be worn at all times or, if you're not quite comfortable enough to visit the market in person yet, you can order from market's online store and have your items delivered right to your doorstep.
That doorstep can be that of your guest room or suite at Days Inn Regina, where you can enjoy a relaxing local getaway. Located right in the heart of the city, our Alberta hotel is ideally located, with a wide variety of beautifully appointed accommodations outfitted with impressive hotel amenities such as fireplaces, jetted tubs, and flatscreen TVs. Explore our special packages and promotions, and get in touch to book your stay with us today.

Back
RECENT POSTS
There are plenty of fun, family-friendly events taking place in Regina this month, from the province's first-ever Art Gallery Day to a special Pride Month story walk.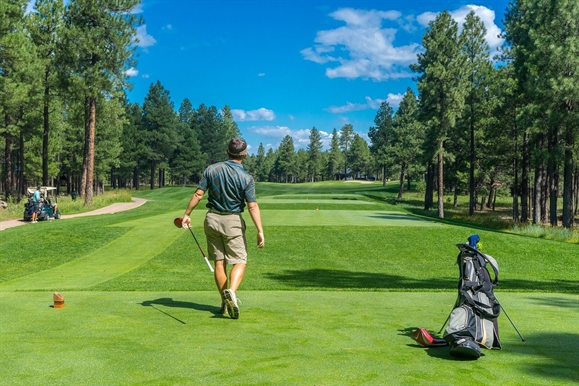 Now that spring is in full bloom, it's the perfect time to get out on the green and play a round of golf. The courses are finally open for the season and there is no shortage of beautiful ones in Regina to enjoy.

Prev Post
Next Post