blog

Back
What To Do in Regina this St. Patrick's Day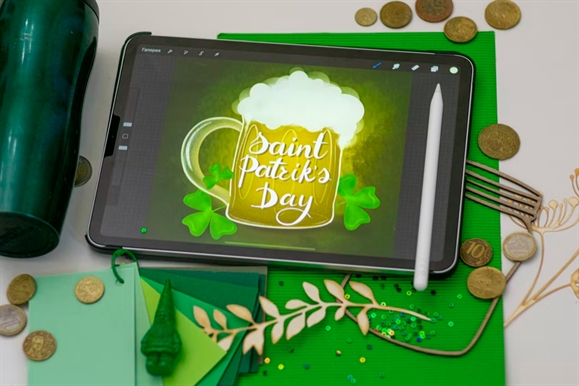 Image via Elena Mozhvilo
Are you excited for St. Patrick's Day? This annual holiday is just around the corner, and there are plenty of ways to celebrate in Regina this year. From live Irish dancing and green beer at Bushwakker Brewpub to a skateboarding and tattoo fundraiser hosted by Nations Skate Youth, check out the top 3 St. Patrick's Day events to attend in Regina.
St. Patrick's Day at Bushwakker Brewpub
Visit Bushwakker Brewpub this March 17th for a truly special St. Patrick's Day event! For one day only, Bushwakker's head brewer, Michael Gaetz, will create a delicious keg filled with Irish Coffee Stout. The Guinness will also be flowing, as well as green-hued Shamrock Ales. To top it off, Irish dancers will be performing throughout the day.
Skatepatricks Day Tattoo Fundraiser
Support a good cause and celebrate St. Patrick's Day at the Skatepatricks Day Tattoo Fundraiser. Hosted by Nations Skate Youth and Colonialism Skateboards, this Skateboard themed Flash is a walk-in event running from 11:00 am until 6:30 pm on March 17th. Throughout the course of the day, guests (who are 18+) can get a tattoo and bid on a custom-painted skateboard, many of which were painted by local Metis and Indigenous artists.
St. Paddy's Day at Shannon's Pub & Grill
Head over to Shannon's Pub & Grill in Regina for a festive St. Paddy's Day event. The fun begins at 9:30 am on March 17th with a traditional breakfast and a pint of Guinness. Starting at noon, Irish dancers will be on-site, and then at 4:00 pm, the live music starts. Don't miss out on this fun annual tradition.
If you're going to be in Regina this St. Paddy's Day, then we suggest attending one of the festive events above. And if you need a place to stay during your visit, we'd love to have you at the Days Inn Regina. We combine family-friendly amenities and affordable rates with an unbeatable location in the heart of the city.

Back
RECENT POSTS
Thanks to the amazing events taking place all over the city, there are lots of ways to celebrate the holiday of love in Regina.

Prev Post
Next Post