blog

Back
What To Do in Regina this Winter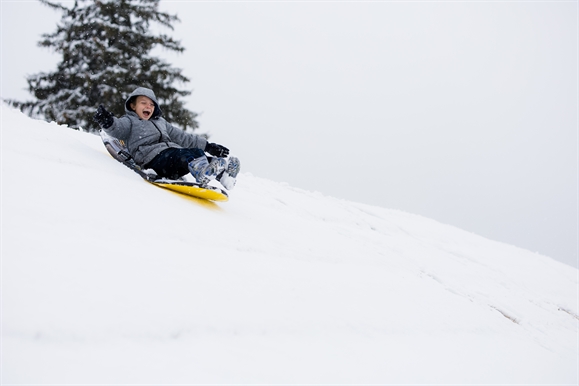 Image via Brendan Beale
The fun doesn't stop in winter here in Regina thanks to the slew of outdoor activities made available during the cold months. From sledding at Wascana Park to ice skating with your friends, check out what to do in Regina this winter.
Go Sledding
It wouldn't be winter without tobogganing, would it? Luckily, there are plenty of places to go sledding in Regina. According to the City of Regina, there are only two designated toboggan hills in the area: Mount Pleasant Toboggan Hill and Ruth M Buck Toboggan Hill. However, locals know that there are several other great spots for an afternoon of tobogganing, like Wascana Park and French Hill Park.
Try Bird Watching
Bird watching is a year-round activity in Regina, so if you're interested in spotting some wildlife, we recommend embarking on a day of bird watching. There are several birding areas near the city, with the closest three being Last Mountain Lake, Pelican Lake, or Old Wives Lake. Remember to dress warm and pack your binoculars!
Glide Around the Rink
If ice skating is more your speed, then head to one of the many outdoor skating rinks in Regina. There are plenty of rinks open all across the city, such as Grassick Playground Outdoor Rink, Leslie Park Rink, W F Ready Park Rink, Westhill Park Rink, and more. Lace up your skates and join an impromptu hockey game or simply spend an hour gliding around.
Go Cross-Country Skiing with the Regina Ski Club
Did you know that Regina is home to over 35.8 kilometres of groomed Nordic ski trails? That's right, which means it's time to take advantage and try your hand at cross-country skiing. Whether you're new to the sport or a seasoned veteran, we recommend booking an adventure with the Regina Ski Club. They offer a mix of recreational and competitive programs suitable for all ages.
If you're going to be in Regina this winter, then we suggest that you take advantage of the weather and partake in any one of the activities above. And if you need a place to stay during your visit, we'd love to have you at the Days Inn Regina. We combine family-friendly amenities and affordable rates with a top-notch location.

Back
RECENT POSTS
Thanks to the amazing events taking place all over the city, there are lots of ways to celebrate the holiday of love in Regina.
Spread some holiday cheer while giving back this holiday season at the Conexus Arts Centre.

Prev Post
Next Post