blog

Back
Winter Wonderland at the Conexus Arts Centre is Back
Image via Tessa Rampersad
Spread some holiday cheer while giving back this holiday season at the Conexus Arts Centre. The Conexus Arts Centre in Regina is pleased to announce that they will once again be hosting their Winter Wonderland event! This event sees over 60 beautifully decorated Christmas trees take up residence in the Conexus Arts Centre on Lakeshore Drive. All trees have been sponsored, either by the Centre or other organizations in the community and are on display all throughout the building. Tours are self-guided.
Prepare to see some truly unique decorations. All trees have been decorated independently, meaning there are tons of themes and styles represented (from whimsical and traditional to vintage and exotic). Whether you're hoping to get some inspiration for your own holiday tree or simply want to marvel at the impressive decor, the Conexus Arts Centre is the place to be this holiday season.
As this is a fundraising event, entry is by donation with a suggested donation of $5. Alternatively, if you don't have $5 to donate, guests can also donate a toy or non-perishable food item, which will then go to the Regina Foodbank or Santa's Anonymous.
The Conexus Arts Centre's Winter Wonderland event is taking place daily between 4:00 pm and 8:00 pm until December 22nd. Please note that parking is free and available on-site. Also, proof of vaccination or of a negative COVID-19 test is required to enter.
Lastly, beyond enjoying the Winter Wonderland event, the Conexus Arts Centre invites you to book Afternoon Tea, a Champagne Tour, or Sunday Brunch this holiday season.
If you're headed to Regina this December, then we suggest heading over to the Conexus Arts Centre to experience their Winter Wonderland event in person. And if you're looking for a place to stay during your visit, you're always welcome at the Days Inn Regina, which combines family-friendly amenities with affordable rates and a cozy atmosphere.

Back
RECENT POSTS
From sledding at Wascana Park to ice skating with your friends, check out what to do in Regina this winter.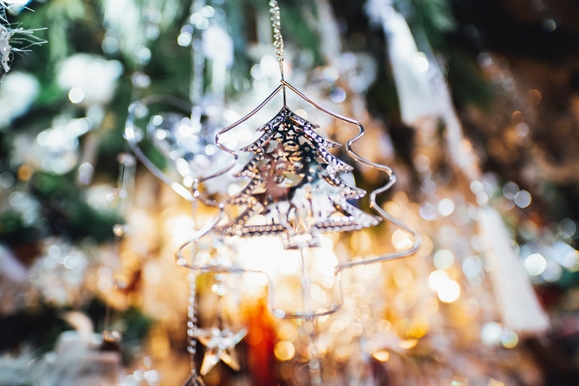 From an authentic German-inspired Christkindl Markt to The Wren's 8th Annual Holiday Handmade Market, check out the top three Christmas markets in Regina this year.

Prev Post
Next Post